My first foray into shapewear started when I had my 1st child. The skin was extremely lose after child birth and I engaged a Malay masseuse to help me for 7 days massage and she always end the massage by binding my tummy tightly with a long cloth and finished it up with a waist corset. I was determined to keep my body in shaped and continued with my own corset for 40days after each child birth. This was especially so with 3 kids.
Shapewear formed part of our lifestyle. However, it needs to work along with diet and exercise to gradually attain the figure that you like to have. Focus is never on weight for me but rather the body fat percentage. That would give a better indicator if your body have too much fats in us for our own good.
I chanced upon D'Elegance and thought I would like to know what this local brand could do for me. I was lucky to meet up with the founder Ms Elida Teh who shared that her aim as a local luxury shapwear brand is to create a shapewear suitable for our tropical climate and tailored to the Asian silhouette.

"Whenever a client tries on the D'Elegance shapewear, I see them gaining confidence right in front of my eyes," says Elida. "To me, the D'Elegance way of personal shapewear is more than just helping women look fabulous in the clothes that they wear. It's about empowering them to lead more fulfilling lives, no matter which life stage they're at."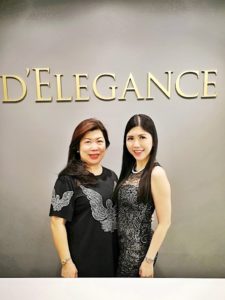 I was led to a room where my measurements were taken after changing into a loose black dress. I felt taken care of with the personalised consultation where my concerns were addressed. My main concerns was to have support for my breast after the augmentation and also shape my tummy after the liposuction. I was given the bra and long girdle for a start.
After putting on the bra, I could immediately feel the lift and support I required. This was crucial as after breast augmentation, my petite frame is holding on to a D cup which is no joke as without sufficient support the breast would also droop over time and the need to maintain a good posture with the support.
I was told that it was made from materials woven from the most flexible and stretchable fibres from Japan. With three-dimensional three-piece cutting and double-layered extended width design, the brassieres create a firm and voluptuous bust line.
The long girdle that I tried on had a high waistline and instantly felt my tummy flattened, made my thighs slimmer while also lifting up my butt. Though it had been months since I did my liposuction but maintenance formed a huge part of staying in shape, even highly encouraged by my doctors. I would see this as part of my daily regime.
Another major plus about this girdle was that I could easily put it on and remove it without the frustration of sweating and having fear of going to toilet due to the usual tough to remove/put on girdle and without the heat in our sunny island.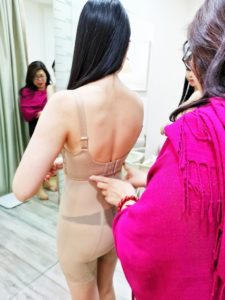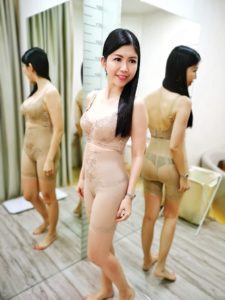 Next, I was given a bodysuit to wear over my bra and girdle. This was my first time in a bodysuit and surprised that it did have benefits which catered to new mothers too. Just this piece alone – which smooths out curves and bumps that would otherwise hang loosely on your body.
Bodysuit works against gravity to keep everything upwards. Helps to hold organs in place (because they tend to sag with age) and best to sleep in it for all-over-body shaping.
Perfect reasons to wear a D'Elegance Bodysuit:
Expertly constructed, with intricately embroidered designs, our bodysuits deliver maximum control to enhance your figure.
With their soft, single-layered elastic fibre material, you'll feel and look fantastic – all day long.
Open-bust design makes it ideal for pairing with nursing bras for new mothers.
Very popular among ladies who wish to maintain a great posture while tucking in their tummy, e.g. cabin crew, make-up artists, mothers who breastfeed, and so on.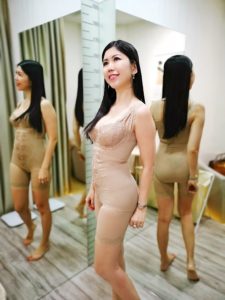 I had a go at the waist trimmer and was initially intimidated by the many hooks. I was thinking like how am I supposed to hook so many from the back and it would take me ages. Haha! Well, the trick shared was to hook from the front, fold it down, move the hook to the back and unfold it. So smart right?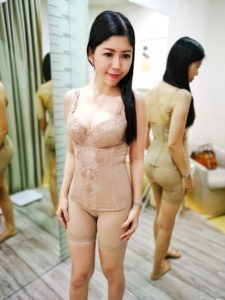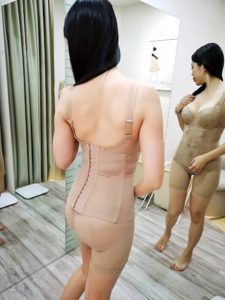 I am a lace lover so you could imagine how my eyes was beaming with excited when I set my eyes on this black corset. It is b
eautifully crafted with ultra-feminine detailing
accentuating
a slimmer waist.
Each incorporates the functions of both a brassiere and a waist slimmer, and effortlessly flattens the tummy and improves the posture.
Best of all, it comes with removable straps – perfect for complementing gowns and wearing it on its own! This is one of my personal favourite!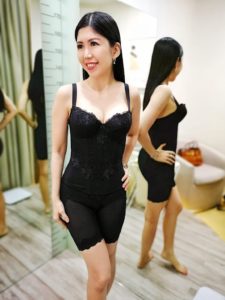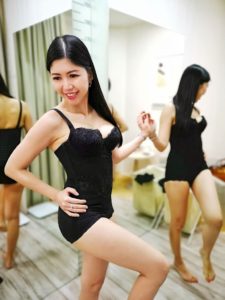 Based on the measurements, I seen the most difference on my waist and abdomen area with a lifted butt! Felt sexier now seriously. 🙂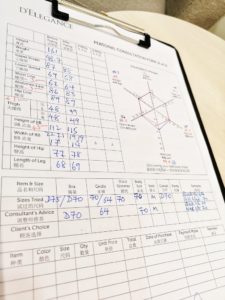 Right after the session, I shared my experience in trying out the shapewear. My face on all smiles.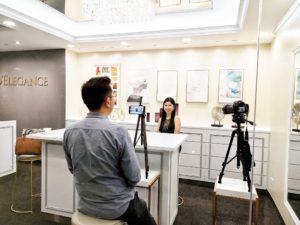 Thank you D'Elegance for shaping me!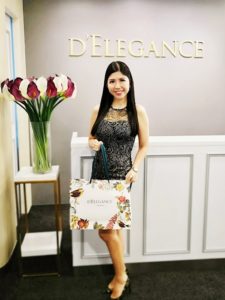 Wanna see the change in yourself too? Give them a call for a consultation now.
Quote "

CELESTIASHAPES

" to enjoy 5% off all regular price
D'Elegance shapewear items & Free Fitting!
CONTACT INFORMATION
10 Anson Road
#03-10/15/16 International Plaza
Singapore 079903
Tel: (+65) 6226 3013
Weekdays: 11am to 7pm
Weekends: 11am to 5pm
BY APPOINTMENT ONLY