Building My Dream Home: A Journey Guided by Angels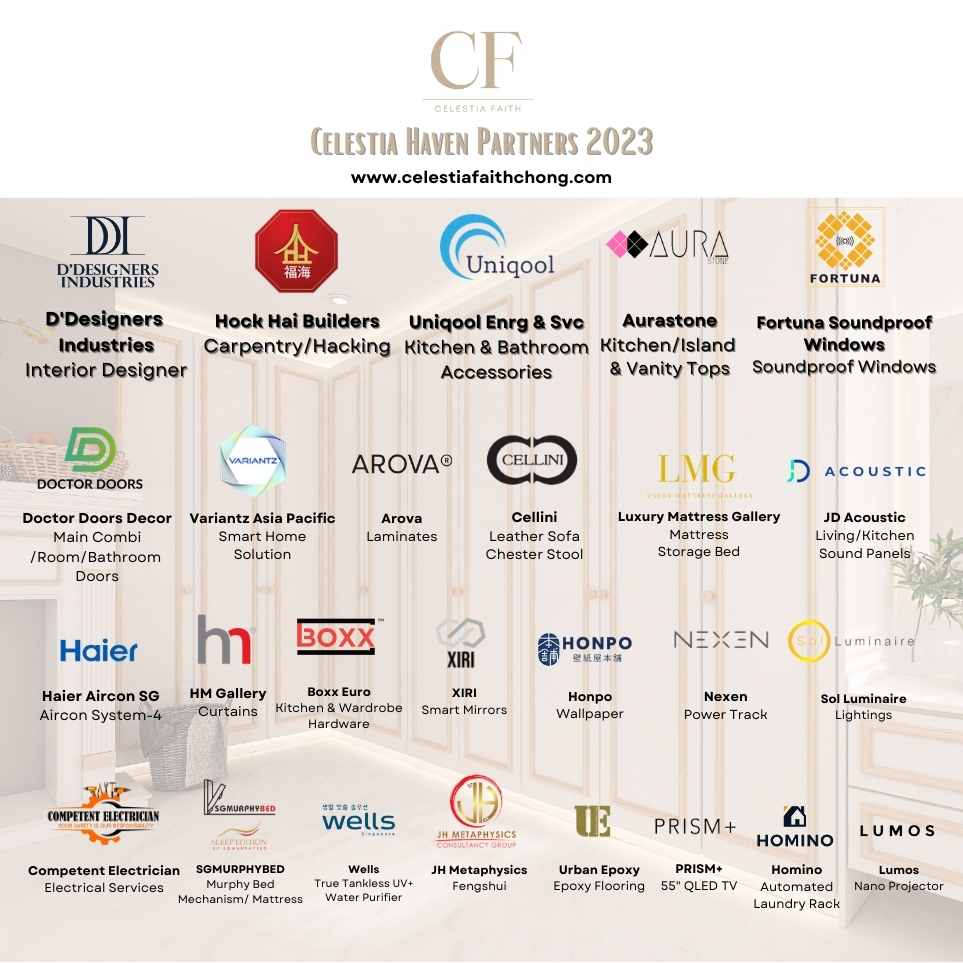 As I embark on the exciting adventure of creating my dream home, I find myself surrounded by a group of remarkable brands that have truly been my guiding angels along the way. It's a blessing to have crossed paths with these exceptional names, each bringing their unique touch of trustworthiness, professionalism, and expertise to my humble 69sqm haven.
From the very moment I step through my door to the eventual completion of every corner of my space, these brands have played an integral role in shaping my vision into reality. They've transformed my aspirations into tangible beauty, and for that, I am profoundly grateful.
This journey has been a careful dance of merging my dream design with my everyday lifestyle, all while keeping the comfort and joy of my family and friends in mind. These brands have embraced this challenge with open arms, and their dedication has made all the difference.
Months of behind-the-scenes effort, from nights of negotiations to evaluating proposals, have brought me to this point. The brands I've selected have shown unwavering commitment to their craft, and I'm excited to introduce them:
– D'Designers Industries & Hock Hai Builders: Interior Designer
– Uniqool Engineering & Services: Quality Luxury Kitchen & Bathroom Accessories
– Aurastone: Kitchen/Island Vanity Tops in Sintered Stone
– Fortuna Soundproof Windows: Soundproof Windows for the Whole House
– Doctor Doors Decor: Combi Door for the Entrance, Room Partition Door, Bathroom Door, Bedroom Doors
– Variantz Asia Pacific: Smart Home Solutions
– Arova: Wardrobe and Cabinetry Laminates
– Cellini: Motorised Leather Sofa
– Luxury Mattress Gallery: Customised PU Leather Storage Bed Frame & Luxury Van Vorst Spring Mattress
– JD Acoustic: Living/Kitchen Sound Panels
– Haier Aircon: Haier System 4 Aircon
– HM Gallery: Curtains/Blinds
– Boxx Euro: Kitchen & Wardrobe Hardware
– XIRI: Customised Smart Mirrors for Master/Common/Living/Bathroom
– Honpo: Wallpaper for living and Master room
– Nexen: Power Track for Master/Common/Living/Kitchen
– Sol Luminaire: Luxury Lightings
– Competent Electrician: Electrical/Cabling Solutions
– SgMurphyBed: Murphy Bed Mechanism and Sleep Edition Single Mattress
– Wells: True Tankless UV+ Water Purifier
– JH Metaphysics: Fengshui Master JH Pan service
– Urban Epoxy: Epoxy Flooring
– Prism+: 55" QLED TV
– Homino: Automated Laundry Rack
– Lumos: Nano Projector
I want to express my heartfelt gratitude to these brands for sharing my vision of quality and beauty. Without their support, none of this would have been possible. You might be curious to explore more about what these incredible brands have to offer. If so, feel free to find their contact details at the end of this blog, or you can even drop me a message for more personalized insights. Do quote my name "Celestia" for special service or deals. More details and giveaways coming up.
Although the renovation journey is ongoing and the final touches are yet to be put in place, I am confident that with these brands by my side, my home will soon become the coziest and most luxurious haven—a place where I can bond with my family and friends.
Stay tuned for more updates as I continue to share my heartfelt journey. Once again, thank you to these amazing brands for being my angels in this dreamy adventure.